Are you struggling to create a unique design for your brand? No worries, let's ease off your troubles with an easy brand design guide.
In this article, we'll be sharing our proven brand design process, guiding you through each step to ensure a successful and impactful brand identity.
So let's step into the massive world of brand design dojos, where we blend your brand psychology with creativity. We'll help you craft a brand that leaves a lasting impression on your audience, capturing their hearts in a single glance.
Are you ready to embark on the epic journey of Brand Design Processing? Let's begin.
What is a Brand Design?
Starting with a simple brand definition to define your brand values, we can say,
A good Brand Design is the one that resonates with your brand purpose highlighting your business in the most impactful way possible.
So, a good brand design will effectively deliver your brand message to the world. It keeps the essence of your brand intact leaving a lasting impact on your audience.
To make your brand design good, you'll need to characterize it with clarity, consistency, and authenticity.
Importance of a Good Brand Design Process
A good brand design is very important to develop your business from a minor to a major state. It helps to maintain a cohesive brand identity that defines your true business values.
So, your brand design should be adaptable, versatile, and strategically aligned with your brand goals. What matters most is the relevancy and your brand position that ensures how long your brand can stand within the market.
Furthermore, a good brand design directly reflects your brand reputation. It highlights your brand authenticity and resonates with your target audience.
By having a well-designed brand, you can build trust and emotional connections with your customers.
How the Brand Design Process Works
First, you go through a discovery phase, where you delve deep to find your true brand identity. Feel the brand essence, determine brand values, and find what inspires your brand. Think of it as unlocking your inner brand power.
The second step is to Strategize. Here, you need help from professional creative magicians who can whip up some concepts to represent your business. It involves colors, typography, and imagery to create a visual feast that captures the heart of your audience.
After nailing down the perfect brand design, you need to bring it to life! This step includes using the necessary designing tools to craft your brand logo that tells your brand story.
From sparks of inspiration to a symphony of visuals, your brand design process breathes life into your brand.
Understanding Our Most-Valued Brand Design Process—Stepwise Guide
Here's an easy stepwise guide to help you understand how our most-valued brand design process works to make your business one-of-a-kind.
1. Discover Your Unique Brand Voice
The very first step is to understand your brand purpose and discover your unique brand voice. Here, we go into the depths of discussing the history of your business, your growth mechanics, your current brand status in the market, and obviously your brand goals.
Figure out:
What was the reason you started this specific business?
Who are you planning to serve?
Who are your high-paying clients to whom you must appeal?
What are they looking for when browsing your business offers?
What is your unique feature to attract them and reflect your goals?
The reason why knowing your brand voice is important is because it can help you better communicate with your audience. Once you understand what your brand stands for, you'll be better when conveying the message to your target audience.
2. Start Directing Your Brand Story
When you're done finding out the purpose of your brand, now is the right time to develop your brand story. Your brand story should focus on the background that led to the discovery and start of your business.
You can break down your brand story into different portions which can each be designed in a unique way. So, you'll have three possible design directions for narrating your brand story.
Early Beginning: This part involves the early designing of your brand which includes all the basic elements.
Mid Reasoning Material: This part helps you to solidify the basic brand design and direct it in the direction you see fit.
Final Adjustments: The final part consists of the refinement process to finalize your brand story design.
Your story directions may go from the most mild, or simple version to something really bold and unique. Be sure to be influential and inspirational to maintain unique intensity.
3. Time to Focus on Your Brand Design
Once you are all set with the background research and storyline, it is time to decide on one major brand design. Here, you can explore all the creative possibilities that can build your brand in the eyes of your audience.
Your brand design is the visual representation of your business. So, it's very important that you must get it right in the first go.
You can show your brand assets in your design to make it more authentic or add different elements to generate a full visual brand identity.
Here's a list of things you can do to create a perfect brand design.
Create a Mood Board
A mood board is the best way to create a well-set brand design. It's like a visual hook that captures the earnest vibe, and personality of your brand in a single glance.
Evoking your customer's emotions, and forging a deep connection with your audience is the key to creating brand loyalty in your customers.

By curating images, colors, and typography that ignite your audience's imagination, your mood board guides your audience to your brand.
Designers often create a cohesive and captivating brand identity using a mood board. It's the ultimate collaboration tool that aligns visions to make your brand shine.
Design Your Logo
Your logo is the magnetic force working as the heart of your brand. It's like a small visual star of your brand that shines bright, captivating audiences with its unique charm.
With a well-designed brand logo where you clearly introduce your business, you hook your audience with just a single glance.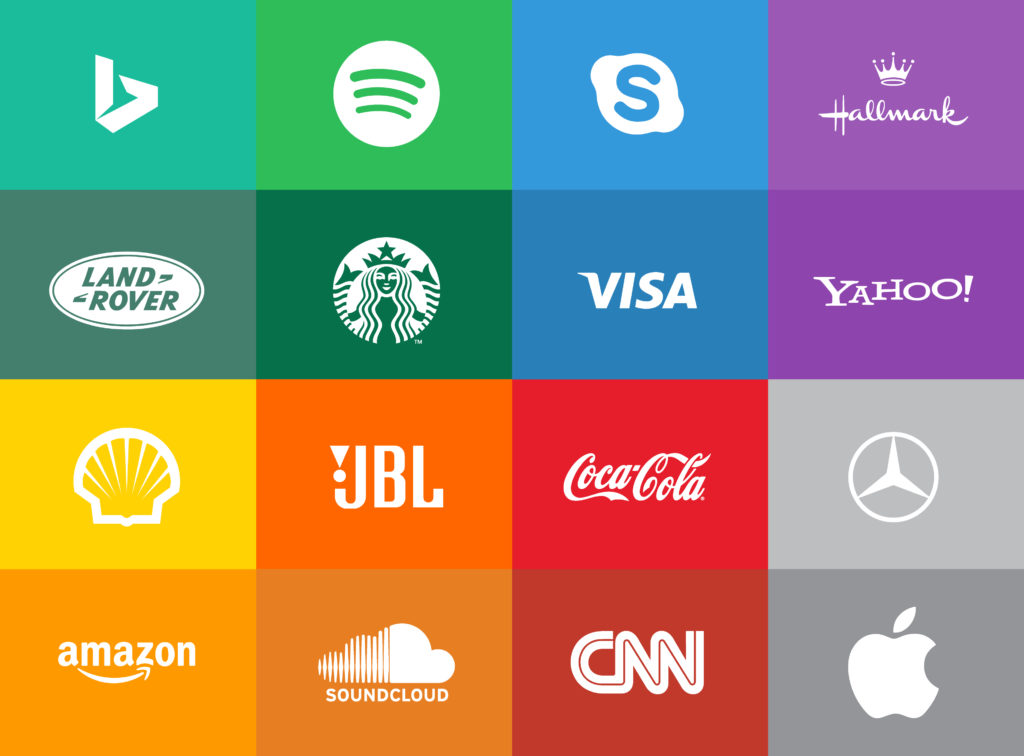 A well-designed logo acts as a powerful ambassador for your brand. It instantly conveys your brand's message while making a long-lasting impact. It builds trust, sparks recognition, and sets you on the path to success.
With a carefully crafted logo, your brand will soar to new heights, leaving a long-lasting imprint in the minds of your customers.
Choose The Color Pallete
The color palette, you're selecting for your brand design process, is one of the most important elements of your brand design. It works like a magic wand that sets the vibe and steals the spotlight with a single swirl.
The right color palette is the one that touches emotions and invokes deeper feelings that speak louder than words.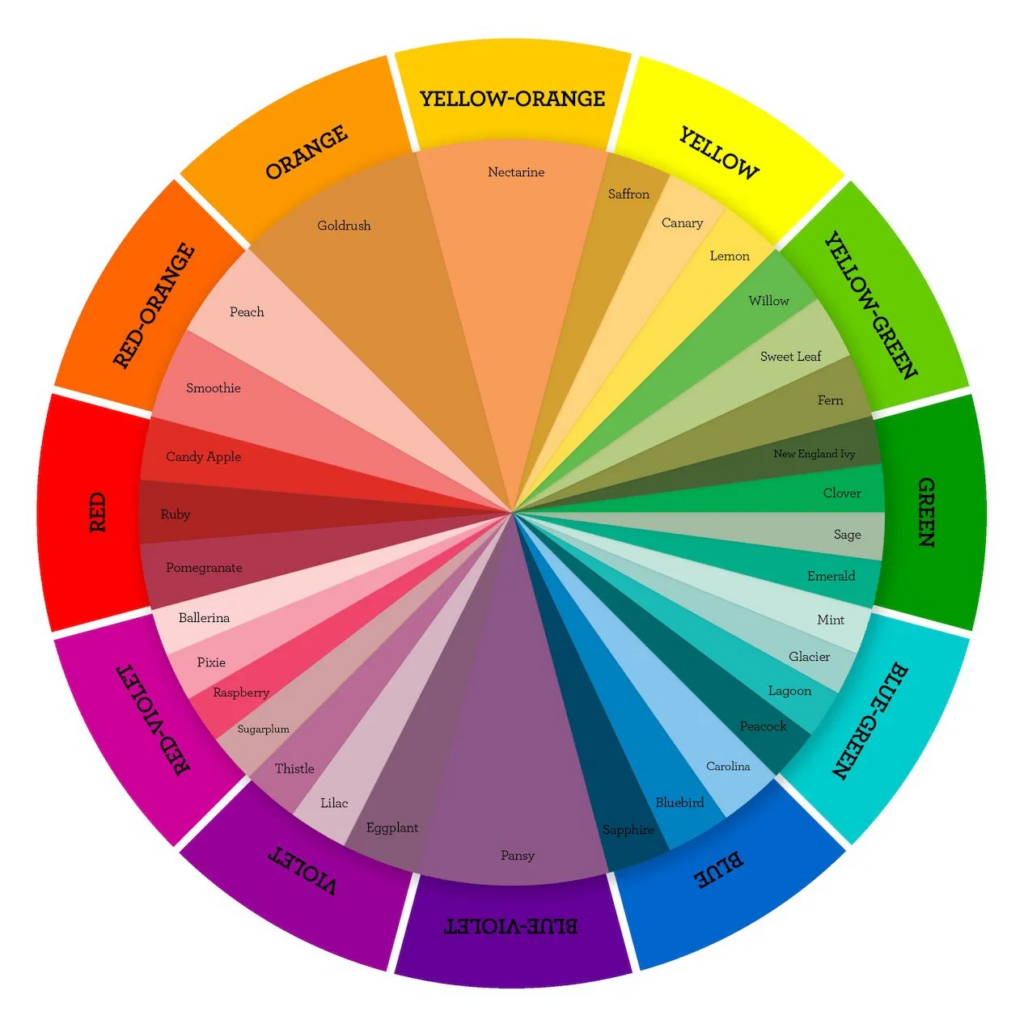 By carefully selecting colors, you create a visual symphony that captures attention, sparks recognition, and leaves an unforgettable mark. So, let your brand's colors dance and make a vibrant impression that's impossible to ignore.
Choose the Font Style
In the world of brand design, font style is like the sassy sidekick that steals the show. It shows the visual personality of your brand highlighting your business persona that speaks volumes.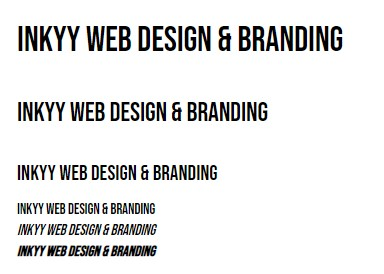 Font styles add flavor to your brand and a pinch of flair to your brand's identity. With the right font style, you can make a bold statement, evoke emotions, and captivate your audience.
So, make sure you choose your fonts wisely because they have the power to turn your words into magic and make your brand unforgettable.
Choose Different Brand Elements
Last but not least we have different types of brand design elements. They are the most vital part as they convey a major meaningful message in a small pictorial form.
Pictorial elements in the brand design are like visual superheroes that speak without words.
Such elements can be small icons, illustrations, or symbols that have the ability to communicate complex ideas quickly and effectively to tell your brand's story in a single glance.
The rightfully designed graphic elements can enhance brand recognition, and create high visual interest among the audience.
4. Review to Make Final Adjustments
Reviewing the design before finalizing the brand design process is a crucial part. It allows you to meticulously evaluate your brand design, fine-tuning every small detail to create perfection.
Reviewing ensures that your brand's visual identity accurately reflects its essence. So that your brand can resonate with your target audience.
Though the review process might seem a bit descriptive and dry, it can help detect potential inconsistencies, errors, or misalignments. All sorts of issues that can be identified and addressed are very important if found at the right time.
This way you can make the final adjustments to refine your brand design to be more perfect.
You can take help from stakeholder feedback since it plays an important role in building your brand reputation. 
By taking the time to review and make necessary adjustments, the brand design reaches its full potential, achieving a cohesive, impactful, and memorable presence in the marketplace.
5. Finalize Your Brand Design For Launch
After the final adjustments are done and you are completely satisfied with your brand design, it's time to finalize it for a launch.
Your brand launch is the right time and place where you can occupy the most public attention.
For the launch, you'll need to prepare the papers, set up the launch dates, and get ready the final files & brand guideline document. Brand guidelines help you stay consistent with your purpose knowing your core brand assets.
After setting up the document files, it's time to start the launch prep.
Planning your brand launch is also considered a part of the brand design process because it complements your brand design. Prepare all the graphics that will help you introduce your new brand to the world. So, it's important that you focus on your target audience.
Make your brand launch a success by following a similar brand design strategy where you can spread your brand message loud and clear to as many people as possible.
Why Branding Matters
Branding matters because it serves as the foundation for establishing a unique and recognizable identity in the marketplace.
A strong brand enables businesses to differentiate themselves from competitors, build trust and credibility among customers, and foster emotional connections that drive customer loyalty.
By effectively communicating the values, personality, and offerings of a business, branding creates a lasting impression and influences consumer perceptions.
It plays a crucial role in shaping consumer decision-making, attracting new customers, and supporting business growth and expansion.
Ultimately, branding is a strategic investment that helps businesses stand out, build meaningful relationships with customers, and achieve long-term success.
Bottom line
In the captivating world of the brand design process where creativity meets strategy, this is your chance to make your brand shine. Explore all possible ways to create and customize your brand design.
From creating mood boards that weave visual spells to designing logos that steal the show, use all elements to dominate your brand.
Use the power of colors, fonts, and pictorial elements side by side. Along the way, you'll learn the significance of reviewing and finalizing our brand design with meticulous precision.
Now, armed with a brand that shines bright and resonates deep, your brand design is ready to conquer the hearts and minds of our audience.
So, let's embrace this brand journey, where your imagination thrives, and your brand design becomes a secret weapon for your business success.
Create a brand that stands out, leaves a lasting impression, and makes the world say, "Wow, that's unforgettable!"