If you are reading this article, it means that you are contemplating becoming a web designer.
It is humanly to be doubtful. Different thoughts alternate in your head as you consider becoming a web designer.
Will a career change pay off, do you have a proper mindset for this, and much more. Trust Inkyy when we say, it is never a bad time to become a web designer.
Take it this way, 2020 was a challenging one. Make this 2021 year a perfect time to follow your passion, follow an artist that is emerging from you, and dig into web designing.
Here are 5 reasons why should you start your web design career by Inkyy Web Design Studio.
1. People Increased Their Online Time
Due to the world spread pandemic and coronavirus, everything is changed. The old ways of conducting business are changed. People started working from home, and they liked it. They liked it a lot.
New ways of doing daily tasks, like grocery shopping, have emerged. The Internet. The online world dominated in 2020. The pandemic has unequivocally led to more and more people spending their time online.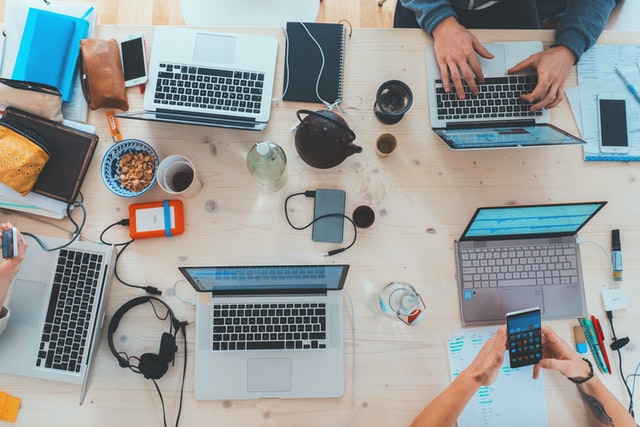 A lot of studies were conducted during 2020. The one that matters the most for your career change is that before the worldwide pandemic, people spend around 3 hours per day online.
At this point, they spend around 7 hours per day on average.
Web designers are in high demand. The rush to bring your business online, or upgrade the existing online content of your website, had created an urge for qualified web designers and professional web design studios, like Inkyy Web Design & Branding Studio.
2. Web Design – Here to Stay!
Career change is never an easy task, particularly in these uncertain times. It is not easy to jump into something new. Web Design as a profession and career is here to stay! Web Design will be here for a long time. There is always a need for people to build websites.
You, as a web designer, can be that person. Also, you can create mobile apps, web apps, or something else. To be honest, you can specialize in Graphic Design, UX Design, Web Development.
You can work for yourself, try to build from the bottom up to your own studio (agency). The possibilities are endless, and flexibility as a web designer is enormous.
Dive in, trust us! You won't regret it!
3. No Need For Traditional Office – Freelance Web Designer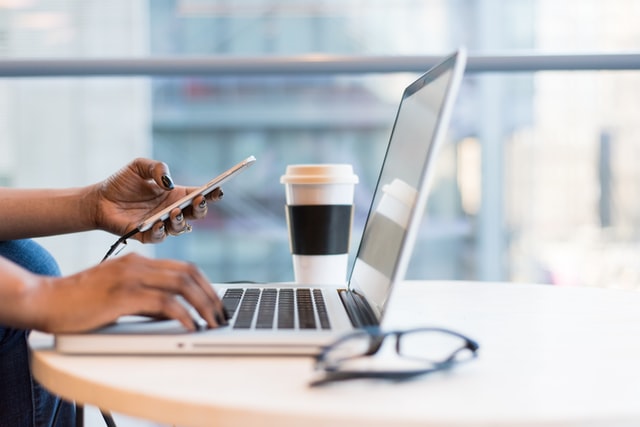 Web Design and web designers can work from anywhere at any time. If you can't travel because of your work, as a web designer, you will not have these kinds of problems.
You can easily pack your stuff, and let's say, travel to the Maldives, and work from there, remotely. One of the biggest benefits of a good web designer is his working time.
He/She can work anywhere they want and on their own schedule.
This comes as a nice thing. If you have a family, web design allows you more effectively managing your time and spending more time with your family and kids.
4. Becoming a Web Designer is Rewarding
Let's say, at this point, you choose to change your career, and become a web designer. Because you control your career now, you can decide who you will build websites for.
Find potential clients, invest your efforts and time in creating something unique, with modern and beautiful design, for your clients and you will feel a rush of exciting new feelings. And with that, you will get paid as well.
It is kind of a win-win situation for you!
5. The Bottom Line Is – Web Design is A Lot of Fun
There is a lot of fascinating stuff emerging in the online world and digital design. Just to mention some, for example, virtual reality is starting to pick up speed. Ecommerce companies always need a better way to interact and offer their product/services to customers. AI (artificial intelligence) is bringing a whole new "world" of interesting things.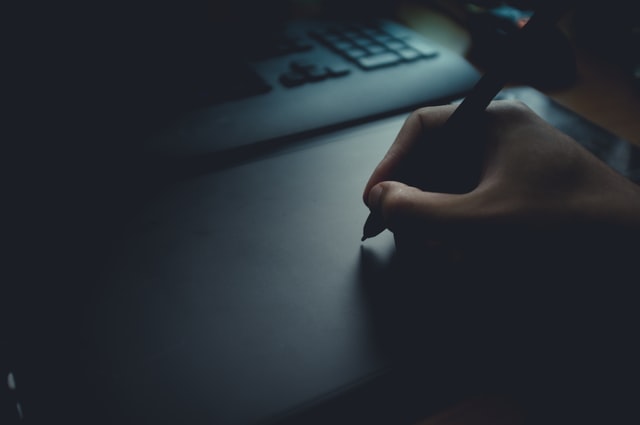 Not only can machine learning and language processing improve the way companies do business online, but they can also improve the way web designers work, too.
Hope that this little article about web design, and why should you consider becoming a web designer helped in your decision. Inkyy Web Design Studio and our blog team are here for you, so if you have any questions, inquirer, or suggestions, feel free to leave a comment on this article, contact us here or on our Instagram account which you can find here.