What do Apple, Nike, and Coca-Cola have in common? They're all iconic brands with a loyal following. But what sets them apart from the rest?
A well-crafted brand strategy.
Because building a successful brand now isn't just about creating a catchy logo or slogan. It's about creating an emotional connection with your audience and standing out in a crowded marketplace.
That's where the ultimate brand strategy framework comes in. It's a blueprint for successful brands that hold the power to capture hearts, dominate markets, and leave an indelible mark on the world.
So get ready to unlock the secrets of successful branding and take your business to new heights!
What is a Brand Strategy Framework?
If you plan to start a new business or take your business growth to new heights, you must need a well-structured brand strategy framework.
A brand strategy framework is a roadmap for creating a brand from scratch and adding meaningful elements to make it unique, and memorable.
Your brand strategy frame should clearly outline your objectives and how you plan to approach your goals. You can add stepwise working plans for building a positive brand reputation and ways to maintain it.
It acts as a preplanned working model that helps businesses develop and implement a brand strategy
Further into the details, you can add strategic blueprints of your business strategy. Explain how you're using several elements to build your brand perception across different channels.
Use brand building elements that boost your business growth like:
Brand purpose and values
Voice, tone, brand personality
Visual content
Brand storytelling
Your brand strategy frame is a valuable tool that can help you create a strong business idea loved by customers. Something that can successfully stand in the marketplace.
5 Key Elements of a Brand Strategy Framework
Your brand strategy frame helps to develop your business based on five firm pillar structures. The framework should typically focus on the following five major elements for your business to be a success:
Brand Purpose:
Your brand purpose is the answer as to why your brand exists. It holds the core value within that acts as a driving force for your business activities. It is the reason for which your brand stands for and what it hopes to achieve in the market.
Brand Values:
Next comes the brand values that explain the fundamental guidelines of your brand principles. The brand guidelines help to make informed decisions and take informed actions. They make your brand unique and different from the competitors.
Brand Positioning:
Your brand market positioning is how you want your brand to stand in the market. It tells about your graphical position in the market charts after brand activation.
Your market position can be calculated by using a unique value that sets your brand apart from others.
Brand Identity:
Your brand identity is the visual representation and verbal expression of your business. It includes elements like your brand's logo, your chosen pallet, your selected typeface, your brand voice, and your visual brand personality. It embodies qualities by which your audience perceives your brand as suitable for them.
Brand Promise:
Lastly, the brand promise is your final commitment to all the customers. It has a special goal of brand loyalty that you wish to achieve by making a promise to deliver quality (either in terms of products, services, or experience).
How to Learn Effective Branding Strategies?
Developing a brand strategy framework is not child's play. It requires deep analytic evaluation of assets and thorough market research. That may take hours and hours of your routine day and you'll only grasp the basics at first.
So, why waste your precious time on taking long-ass sessions? Instead, you can bookmark this page as a quick means to go through the following important brand strategy rules.
A brand strategy frame can help your business by:
Developing a clear and concise brand strategy.
Ensuring that all aspects of the strategy are aligned.
Making it easier to communicate the strategy to employees, customers, and other stakeholders.
Tracking the progress of the strategic plan while making necessary adjustments.
Stepwise Guide to Creating the Best Brand Strategy Framework
The best brand strategy framework is brand differentiation. It means that your brand strategy should be customized to the specific needs of your business. The strategic brand implementation should accord with the industry in which the company operates.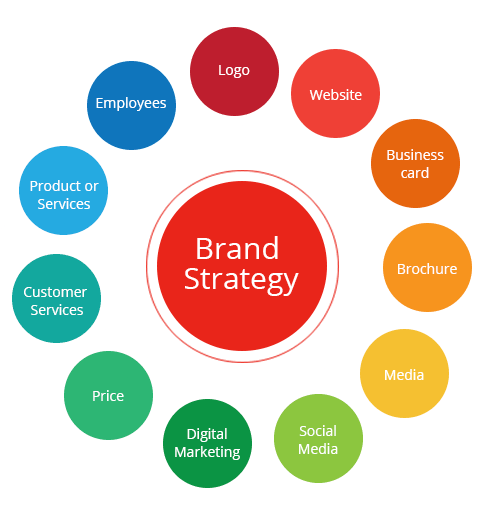 However, a brand strategy frame can be generalized to include the following fundamental elements.
Discover your brand purpose— There should be a clear understanding as to why you chose this particular business and what are its values.
Define Your Brand—You must have a clear short statement defining your brand with visual and verbal elements.
Build Your Target Audience— Set a clear category understanding of your target audience and list ways to approach them to introduce brand awareness.
Analyse Your Competition— Analyze your market to find competitive brands and look for their mistakes. Research how you can improve your products to provide better for your customers.
Find Your Unique Sales Pitch— Once you've made your products better, use the new features to create a unique sales pitch to market your brand.
Create a Catchy Brand Story— Audiences love emotions. Make a catchy brand story full of sentiments and abstract value.
Convey a Clear Brand Message— Now, it's time to set up a clear brand message that outlines how you attract and communicate with your target audience.
Hire Professionals to Build a Team— For making your brand more efficient, you must take help from brand consulting professionals. The profound experience and skills of a professional can be the best strategic push to drive business sales.
Effective PR Marketing Hacks— Use different types of PR marketing campaigns to bring more attention to your brand. Make it public via advertising and promote it socially to go viral.
Review Result Outcomes— Once you've employed all the necessary steps of strategic brand planning, monitor your brand engagement with the market and evaluate your methods.
A well-developed brand strategy frame is a valuable asset for any business. It can help businesses to build a strong and enduring reputation that resonates with their target audience.
Readymade Easy-to-Use Brand Strategy Template
When you have a clear vision of your business goals, values, audience, competition, and your brand's purpose, only then can you create an effective brand strategy.
Here's a list of questions that you can ask to collect useful information about your business.
Related Category
Questions
Brand Mission
What is your business purpose?
What do you believe in?
What are you trying to achieve?
Brand Values
What are your core values?
What do you stand for?
What kind of company do you have?
Brand Personality
What is your brand's personality?
Is your business related to fun, professional, creative, etc.?
How do you want your customers to perceive you?
Targeted Audience
Who are your ideal customers?
What are their needs and wants?
What are their pain points?
Market Positioning
How do you want to market your brand?
What makes your business unique?
Why should customers choose you over the competitors?
Brand Promise
What do you promise to your customers?
What can they expect from you?
How will you make their lives better?
Brand Identity
What is your brand's name, logo, and tagline?
How do you visually represent your brand?
What colors, fonts, and imagery will you use?
Brand Communication
How will you communicate your brand message?
What channels will you use?
What tone and style will you use?
Brand Experience
How do you want your customers to feel when they interact with your brand?
What kind of experience will you create for them?
Strategic Roadmap
How will you achieve your brand goals?
What steps do you need to take?
What resources do you need?
Monitoring and Evaluation
How will you track your progress?
How will you measure your success?
How will you make adjustments as needed?
Use the above chart to extract useful information about your business. Remember, always use specific to-the-point data information to create a comprehensive brand strategy.
Here are some tips for using this template:
Be clear and concise in your answers.
Use specific examples to illustrate your points.
Be creative and original in your thinking.
Don't be afraid to ask for help from others.
Creating a strong brand strategy that addresses all your business issues should be customized. It takes time and effort but it is worthwhile in the long run.
5 Benefits of Having a Brand Strategy Framework
Here are five major benefits of having a brand strategy framework:
1. Focused and Firm Decision-making Power
When using a proper brand strategy frame, you get a sense of confidence and control. It provides a clear and concise framework for making informed decisions about your brand.
All your decisions are aligned with your brand's success to target the right audience. It may help to reduce bad decision-making habits and get rid of the traumatizing stigma that comes along.
For example, if a cosmetics brand is promising beauty to the customers, it would only focus on the beatification methods. The purpose is very clear so the brand would not focus on making the product environment-friendly. Instead, they will focus on making the product appeal to the eyes of customers.
So, having a clear understanding of your brand's purpose can help you focus on your tone of voice. Hence, you'll only make decisions that are more likely to bring success in the long run.
2. Win Over Customer Hearts With Ease
A customer-focused branding strategy can help you win over customers' hearts with ease. All you have to do is provide value to your customers.
Brand messaging plays a crucial role in this step. You have to be very clear and consistent with your brand message.
If your brand provides value to customers, addresses their issues, and resolves their concerns, they stay loyal to you. It directly reflects on your brand loyalty.
For example, if you are selling some culturally rich crockery items, your brand should focus on traditional values. All your products, logos, artwork, storyline, and branding content should reflect culture. You can try to include more and more traditional items having historic patterns and designs with significant cultural importance.
Ultimately, it will create a positive impact on your customers and influence their sentiments whenever looking at your products. So, you win the hearts of your customer forever.
3. Stay One Step Ahead of Your Competitors
A brand strategy frame helps you find different ways to improve your brand and be ahead of your competitors. Use your competitors to your advantage by conducting thorough research on their business.
Find all the missing elements in your competitive analysis that you can use to help your audience in a better way.
Understanding your competitive businesses can be a great help to position your brand ahead. See how your competitors are running their business. And collect valuable information to address the pain points of your target audience.
For example, Nike's brand thrives on the belief that "if you have a body, you are an athlete." This way, they get to address a wider range of audience. People of all fitness levels are their consumers.
By staying one step ahead of their competitors, businesses can increase their market share and profitability.
4. Create Value-based Products and Services
A brand strategy framework is not only a plan but it is a complete guide for driving your business to success. Your brand strategy should also include clear information about how to boost your product performance and deliver quality services.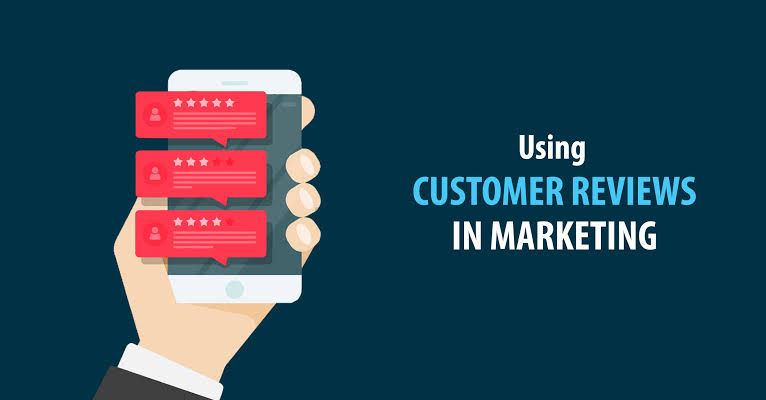 It is the one thing that can make your business go from literal ZERO to a major TEN with amazing reviews and confirmed recognition.
If you have an online Shopify, eBay, or Amazon store, you must focus on the online branding of your products. The way you optimize your product inventory says all about your business.
For example, Tesla has induced great versatility by developing new products, such as the Tesla Semi–Electric Semi-truck, and the Tesla Roadster–an electric sports car.
This way, Tesla reached a wider audience and built a stronger brand. It expanded the product line into the solar energy saving and battery storage industry. Tesla has also developed new products
Therefore, your major focus should be addressing your customers' concerns and offering unique products and services that 'wow' them.
5. Build a Brand Reputation That Stands Out
Your brand strategy frame is a complete roadmap that enlists all the steps from creating a brand to taking it to the next level.
This way, you build your brand repo from the very first stage and keep it consistent to achieve a better position in the market.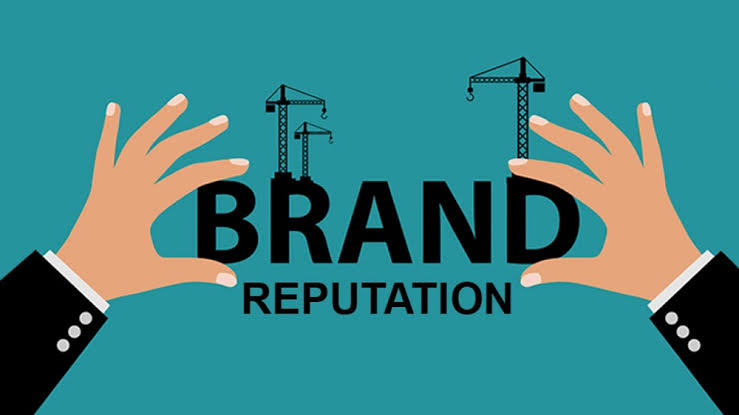 The best way to get massive brand publicity is by creating a creative, effective, unique, and memorable Marketing Strategy.
Advertise your business using different types of campaigns and effective social media channels. It can help your business get the attention it needs.
Acquiring more audience is only possible by marketing your business to the target audience on the right platforms.
Use your branding strategy to find the best marketing hacks that boost your brand reputation and keep a steady customer flow.
If your business strategy shows that you value your customers, you are on the right path. Express "integrity," "excellence," and "innovation," with your strategy and create products and services that offer high-quality, reliable, and cutting-edge experiences to your target audience.
Bottom Line
Now, you see that a brand strategy framework is not just about creating a creative logo or a simple tagline. It is more about creating a holistic brand experience for your customers.
Your brand strategy framework defines how well you know your brand and what your customers can expect from you. Be consistent with your brand values when addressing customer queries and keep updating your brand strategy.
Evaluating your brand performance can help you avoid mistakes, create a well-optimized strategy and protect your brand equity. Your customers will ultimately love your brand and it will create a positive impact on your business growth.