Not only is that the design of your website important, but so is the font you utilize. Content is the most vital thing on your website. The way you display your content on your website is simply as important as its quality. This is why we decided to write about the importance of fonts for design and to select 5 fonts that our team likes to use.
There is no doubt that web fonts are a hot topic. It appears that the world is finally coming to see things the way designers do. Typography is of great importance and it is crucial to use it properly!
If you're a part of a huge organization, you'll probably afford to make your own fonts. As it seems, everybody has their own font nowadays.
Here is Our Selection of 5 Fonts For Design
Some of these are fonts that you may not have heard of. Many of them continued to make waves in the design industry, while others were recently noticed to deserve a revival. All things considered, each of these fonts offers a good opportunity to spice up your design. They will give your work a refreshed and unique look.
1. Montserrat
Here is the first of our 5 fonts of the week.
Montserrat is a classic letter that has effortlessly withstood its time and many design trends. It manages to maintain a harmonious aura and beautiful aesthetics. Because of its simplicity and authenticity, Montserrat is considered one of the top free Google fonts.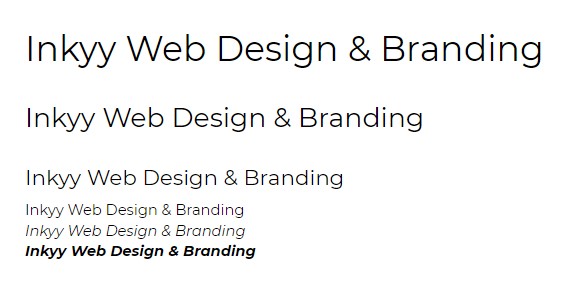 Montserrat is a sans-serif font by Juliette Ulanowski. She lives in the Montserrat district of the same name in Buenos Aires. With 18 different styles ranging from light to heavy, you have a great selection.
Founded from the Kickstarter project in 2011, Montserrat aims to "save the beauty of urban typography created in the first half of the twentieth century". They are a reflection of a beautiful city and certainly one of the fastest-growing fonts in recent times.
2. Poppins
Poppins is a geometric serif font that has an elegant monolinear design, it is one of the new arrivals in this long tradition.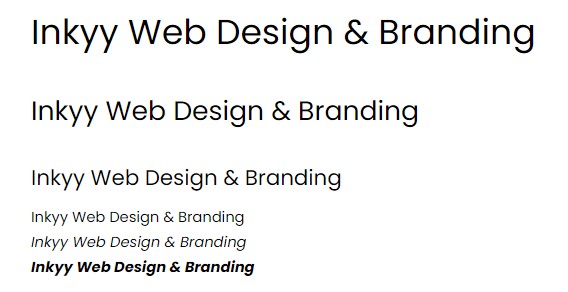 With support for Devanagari and Latin writing systems, it is an internationalist understanding of the genre, it is also used in over 150 languages, including Hindi and Sanskrit.
The exact geometric design of its characters makes it suitable for both titles and text, the font is available in 9 various weights.
3. Cinzel
A beautiful letter that is as charming as its name, Cinzel is a serif font with capital letters that made our list of the best fonts due to its huge elegance and modern aesthetics. You can use Cinzel in headlines and titles.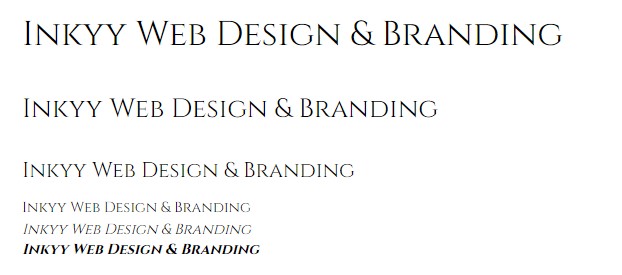 The font is inspired by Roman inscriptions from the first century, and the proportions are based on classical design. Despite being inspired by the ancient history of the Latin alphabet, Cinzel comes with a modern twist that provides it with an essential interface.
Although it carries with it the ancient history of the Latin alphabet, it was built for modern needs with a modern feel.
4. Nexa
In 2012, the Bulgarian letter designer Svetoslav Simov developed the family of fonts for the Fontfabric foundry. It is a modern family without a serif consisting of 16 fonts (eight columns with eight italics).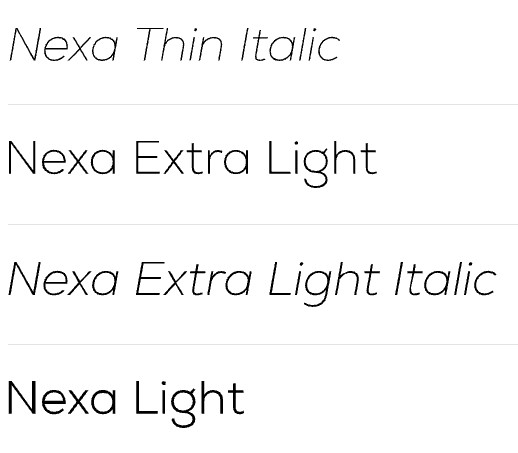 The letter is characterized by good readability and modern geometric design. The accurate, well-balanced font of Nexa font families is suitable for both titles and texts.
The modern and friendly look of the company Nexa is applicable to any type of graphic design on the web, printing, motion graphics, T-shirts, or other items such as posters and logos.
5. Bebas
Bebas Neue is a very versatile font that is a designer's pick all the way. Yet, how is it that so many great designers will put simple white text on a black background with a noticeable font like Bebas Neue and it looks great each time?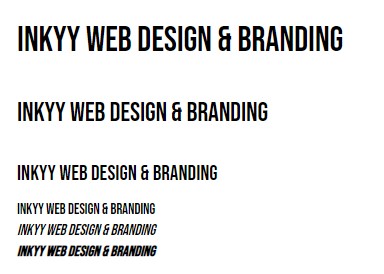 Designed by Ryoichi Tsunekawa, Bebas has been used by big companies to startup designers for many projects. In spite of the fact that Bebas Neue has only Uppercases, it became a very popular font for the last decade.
Fun fact: Netflix logo uses Bebas Neue font.
What is Your Favorite Font?
The font you employ determines how your visitors will experience the content of your website, that's why choosing the proper font for your website is often a vital decision.
A large library of typefaces and fonts could be a great source for locating beautiful and elegant fonts to incorporate in your next projects, yet searching and trying to find the simplest free Google font will be exhausting, so we've made it easier to sort through our greatest selections.
Many decisions are involved in choosing a pair of fonts for web design, so take some time and take a look at different fonts to search out the correct font for your website or app. Let's hope our list of those super 5 fonts helps you cut down your search and speed up the method.
So what's your favorite font? Write to us below.