If you're still hinging on old-school marketing methods to promote your tradesmen's business, you're missing a lot.
Because people are switching to online purchasing, from groceries to cars, everything is bought online now.
That's why investing in a website is more important than ever. But simply creating a website isn't enough.
You have to make sure it's perfectly curated. As your website is the first impression potential customers will have when looking for your services online.
So what you can do to convert your website's visitors into customers?
You have to design an engaging and visually appealing website, that can capture users' attention and persuade them to explore further. But this isn't as simple as it looks.
For designing a perfect website, you have to:
Create captivating designs that grab attention and leave a lasting impression.
Design user-friendly interfaces that make it easy for visitors to find what they need.
Ensure seamless functionality and aesthetics on various devices for a wider reach.
Ah, so much to do, right?
But with the right strategies, creating a web design for tradesmen is a breeze.
From digging into the burning pain points of your target audience to boosting your website performance and ranking it on top of the search engines, we'll guide you with every step.
So let's dive into this ultimate guide that will transform your tradesmen's website into a magnet for customers!
Tradesmen Website Design Process: 8 Quick Steps to Promising Customers Leads
1. KickStart with the Research
A web design for tradesmen doesn't mean hitting some free web design creators online and creating the design in minutes.
To build a professional and highly converting website, you need to do research about your target audience and competitors.
What are the primary needs or problems that your target audience is seeking to solve?
What unique selling points do your target audience seek in products/services?
What are their pain points or frustrations with existing solutions in the market?
These are some questions you can keep in mind while researching the burning pain points about your audience.
Also, you'll not be alone. There will be thousands of tradesmen websites offering the same service. You need to stand above the shoulders of your competitors.
How?
Again research is the key. Dig into their website and see if they are lacking something.
Is there headline vague?
Are the website visuals too boring?
Is there any opt-in page on the web design for tradesmen?
If the answer is Yes, you can use those lacking factors in your favor by designing.
Neck-bleeding headlines
Client-targetted visuals
A free guide to your service as an opt-in page
2. Map Out a Strategic Plan
Don't let the crucial step of planning go unnoticed. It holds the power to elevate your website's consistency and attract clients like a magnet.
Proper planning includes laying out your website structure and choosing the right design platform. A website structure includes:
The type of domain you want
The hosting service that will perfectly meet your requirements
A domain name is the name of your website. It starts with your business and ends with .com, org, .ca, etc.
Suppose you are a craft tradesman in Newyork, your domain name should be Newyorkcrafts.com Or TopcraftsNewYork.com
Got the point?
Website hosting is the place on the internet where your website will be hosted. It is similar to renting a house to live in.
Just like you pay rent, you'll have to pay hosting charges to get your website live in the digital world.
But before you buy a hosting service, make certain to analyze your business requirements.
Do you need a single tradesmen website, or you're looking for a couple? Do you want additional storage? Or does the standard one fits you the best?
By doing this, you can purchase the right website domain and hosting platform.
3. Craft a Compelling Brand Identity
Here comes the juicy part of your web design for tradesmen, where you'll be sprinkling all that mesmerizing visuals.
Compelling brand identity includes designing the business-oriented logo, color schemes, website typography, headlines, pages, and after-services (welcome email for a newsletter).
A consistent brand identity can build trust and professionalism and satisfy customers. But how to design one?
Start choosing your logo, as it'll be the eyepiece for your tradesmen's website design. If you have a business logo, it's highly recommended to use it for your web design.
But if you still need one, let a professional do the job.
The next step is picking out the color scheme. A color scheme is the foundation of your web tradesmen's website design.
Pick whatever colors you like but make sure it aligns with your brand identity and consumer engagement.
After creating the color scheme, write captivating headlines and content for the web design for tradesmen.
Headlines should be punchy and hooking enough to bring the readers all down to the CTA (Call to Action). Also, make sure you don't scare off your potential high-paying customers with huge fonts.
4. Design a Friendly Interface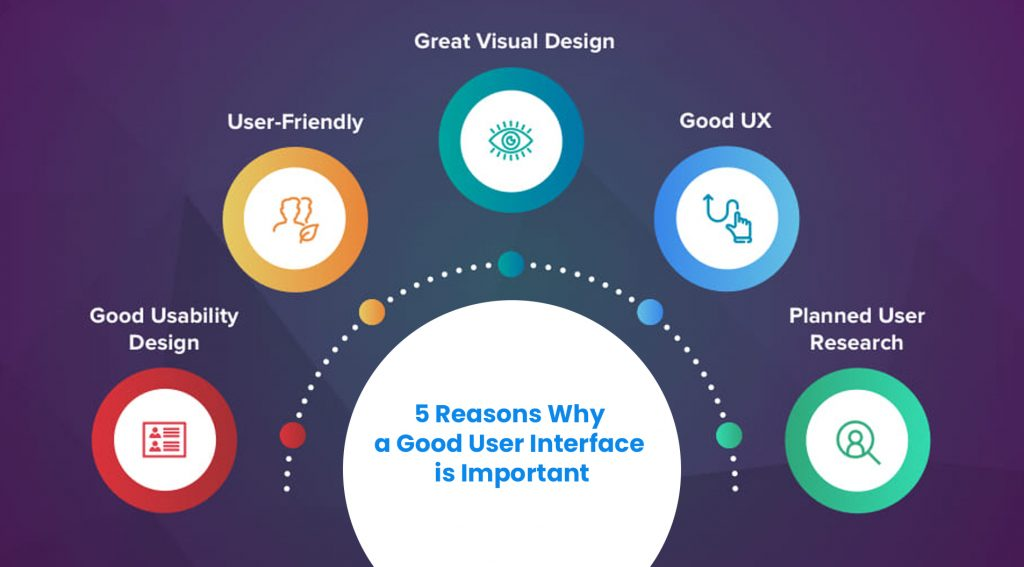 Who will want to spend minutes finding the contact now button on your tradesmen website design?
Your potential customer will only have 8 seconds to decide if your services are best for them. This is why it's important to build a highly interactive user interface.
An engaging UI puts all the information before the eye of the readers. It has sleek menus and quick navigation to ensure better engagement.
Furthermore, make sure the web design for tradesmen is optimized for mobile users too as most of your potential clients will view your website on their smartphones.
5. Optimize Website Performance
Optimizing the website performance means tweaking your tradesmen's website to get max performance and consumer engagement. Wait, let me make it more clear more you.
You see, a website's performance depends upon its load time. A load time is the time a website takes when you click on its link.
If your website is sloppy and has low-quality hosting, it might take more than 30 seconds, if not minutes, to open your site. And your potential customers will go to another side with better load speed.
That's why it's important to build a web design for tradesmen with lightning-fast load time speeds. This not only conveys your professionalism about the business but also will provide a competitive user experience.
Investing in good-quality hosting will do the trick in this case.
However, there are certain elements in your web design for tradesmen that also bring down the load time. One of them includes using large images and video files. So use light media to boost the loading speed.
6. Garnish Your Tradesmen Website Desing with Testimonials
Would you like to buy a property with a new retailer in the town or a trusted one backed by thousands of testimonials?
Well, the same goes for your tradesmen's website.
You may have a nice welcoming color scheme and highly converting headlines. But if the web design for tradesmen isn't backed by social proofs (testimonials), then your website will only get visitors.
And not the converting visitors.
Social proof puts trust and credibility in potential customers. They prove your authority and trust to ease the buying process.
Do you have great reviews on social media or another platform? Bring them on to your testimonials page.
Moreover, you can also link social media accounts to your web design for tradesmen. It'll not only send traffic to these accounts but will also build credibility.
7. Don't Forget SEO
SEO= Search Engine Optimization. It is an algorithm that Google and other search engines use to rank websites.
SEO will be the main driving force to bring your website into the top 10 searches.
How? SEO will help search engines pick up certain keywords and check if the website has them.
The more you use a particular keyword in your site, the more chances you have to rank on them. For example, a good keyword for your carpentry can be…
"Skilled carpenters near me"
Now you can sprinkle this keyword in the About Me Section or your Headlines to boost SEO. On top of that, write some of your business-related articles on your site too.
Each article will target different keywords. The more keywords, the more will be the ranking chance.
But remember not to use keywords more than required. That's called keyword stuffing, and it's a red line for search engines. Your website might get slowed down or, even worst, penalized.
And we don't want to receive a penalization notice when just starting out. Right?
So use keywords intelligently to maintain the flow and sense at the same time.
8. Analyze and Improve the Web Design for Tradesmen
Done with all of the above steps? Great! But your job doesn't end here.
This last step will make sure the longevity of your tradesmen's website. And it is to continually analyze your website performance.
You see, there are hundreds more plumbing, carpeting, and masonry services. What'll make you stand out is making sure your website is in good touch.
Install analytic tools on your website to keep track of your site performance. If anything goes under the radar, you'll instantly know what element is the culprit.
Moreover, you can also conduct A/B testing to make a better optimizer for your site. A/B testing compares one web page of your site to another to analyze which one is performing better.
This will give precise information on which webpage needs branding or minimal load speed.
Want to Avoid This Hassle?
That's it; these are the eight steps to create a web design for tradesmen from scratch. What next?
Well, now you can head over to buying different tools in the market, like hosting services and editing tools.
And be prepared to invest a significant amount of time and effort, as this process can stretch well beyond a month.
What if I tell you there is a much more flexible, easy, and quick way? And you can skip all these hassles by going choosing that way.
Want it?
Introducing Inkyy's professional web design services for tradesmen.
With Inkyy, you can bypass the complexities and challenges of creating a web design for tradesmen from scratch. Our team of experienced professionals will handle every aspect of the process, from conceptualization to implementation, allowing you to focus on your core business.
So no more head-scratching over designing the visuals and no more ice-breaking over researching your target audiences.
Let professional web design providers do all the heavy lifting for you. We take the stress off your mind and provide an efficient tradesmen website with:
Blazing fast speed
SEO optimization
Compelling brand identity
So, want a stress-free, professional web design experience? Let's dive in and discover the power of Inkyy's services.
How Is Our Web Design For Tradesmen Services Better?
Our web design for tradesmen services offers several key advantages that set us apart from the rest.
Custom Website Design: A custom web design for tradesmen that perfectly matches your requirements.
Mobile Responsive Design: Response web design for tradesmen that will hook both mobile and PC users.
User-Friendly Navigation: Buttery, smooth, user-friendly navigation to take your customers from headlines to the "Buy Now" button without losing readability.
Conversion-focused Layout: Using punchy and converting typography to take your potential customers to the end of the sales funnel.
Lead Generation Elements: Some of the best elements to get high-value leads.
Integration with Social Media Platforms: Boost tradesmen website maintenance and credibility by linking your social media platforms.
Search Engine Optimization (SEO) Friendly Design: An SEO-friendly design for your tradesmen that search engines love.
Our Web Design Process
Working with us will not only lead to better results but also save you a lot of time and energy. Once you get in contact with us, you just have to go through this simple process to get your website ready to roar.
Meetings: We'll start by conducting a meeting with you to dig out the research about your audience and competitors. That's it; your job ends here.
Design and development: Now we take the driving seat and begin crafting and converting web design for tradesmen.
Review and deliver: After careful reviewing, we'll deliver the tradesman website design.
Ongoing Support: But we don't leave you here. We provide lifetime ongoing support to channel your queries.
Why Choose Us?
Creating a web design for tradesmen is important to stand above the shoulders of your competitors and target a large pool of customers. But even more important is creating a professional one that won't break the bank.
And this is where Inkyy kicks in. We automate the web design creation process while you can sit on your rocking chair drinking a smoothie.
Our web design for tradesmen services takes the lead in delivering customized web design with an ultra-user-friendly interface, a conversation-focused layout, and an SEO-friendly page coming right before the eyes of your target audience.
Don't wait while your competitors lure your dream clients. Schedule a meeting now to get started.