Proper SaaS website designs, for your brand, in 2021 are essential as brushing your teeth before you go to sleep.
A web presence is a prerequisite for each company that strives to extend the pool of its clients.
Boosting their revenue is the goal, regardless of the industry they are operating in.
Having a website is no longer a luxury only the most successful companies can afford.
In the year 2021, opportunities are vast. The process of creating a website, that is well-designed and functional is much shorter than it used to be. All of the modern technologies, and the rapid growth of it, are making our profession pop out and take the center stage.
There are quite a few elegant and functional options that can be found at reasonable prices.
In this list of The 9 Best SaaS Website Designs in 2021, we will show you how can a good website design make your product even better.
But first, lets answer the question bellow.
What Does SaaS Stand For?
Centralized hosting of business applications is by no means a recent invention, but in the last couple of years, 'Software as a Service' companies that offer office, CAD, or learning management software products, among numerous other services, have started growing in popularity.
The software as a service (SaaS) market is forecast to reach around 120 billion U.S. dollars in size in 2021. That is more than double the market size of SaaS in 2014.
These companies depend on their website to provide the service to their clients since most of their products can only be accessed and used through a web browser.
Consequently, these organizations do everything in their power to utilize their websites as a tool that converts visitors into long-term clients.
This principle is used for its effectiveness. The website of that particular SaaS company allows all the information and features to be shown to the client.
This allows the user (client) to decide if he will use, or not, the offered service.
SaaS providers utilize a business model that is based on subscriptions.
The common practice is to offer your service for free on a trial basis for few weeks so that the potential customer can check out your product. Also, these companies include pricing models. Different features unlock a different part of the service and thus are different prices for each 'level'.
Website Designs For New SaaS Companies
A young SaaS company must pay special attention to the design and the functionality of its website.
Problems their clients encounter while using the service provided by the company can be a reason why they might choose another option.
First impressions matter, and a well-organized and beautifully designed website may help a SaaS company extend its pool of clients.
However, having an eye-catching website doesn't necessarily turn visitors into leads, especially if the website lacks vital information about software.
Embedding an explainer video that shows visitors how to use the software in a combination with great blog content that provides the answers to questions that enable teams or individuals to do their job more efficiently, or providing prompt customer support can all increase your chances of retaining clients and establishing your company on a SaaS market.
Every journey starts with a single step, and the first step you need to make in the Saas world is to make your own website that will attract your ideal clientele and enable them to move their businesses forward. Keep scrolling if you are looking for some inspiration for your new SaaS website design.
Here is Our List of 9 Best SaaS Website Designs in 2021:
1. MailChimp
In the world of SaaS companies, MailChimp is one of the most notable services.
Its design is different, modern, yet minimal. This email marketing service has changed its slogan few times over the years, but MailChimp is still the first place to go if you need an email marketing service. And they offer the Sign Up Free component.
2. Slack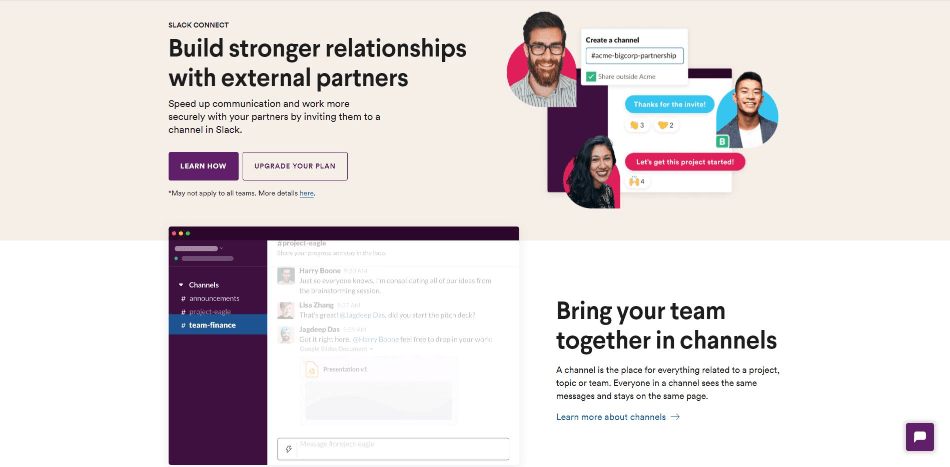 One of the most famous messaging app for teams and businesses. Slack represents everything that a cool and well-designed SaaS website must-have.
3. Typeform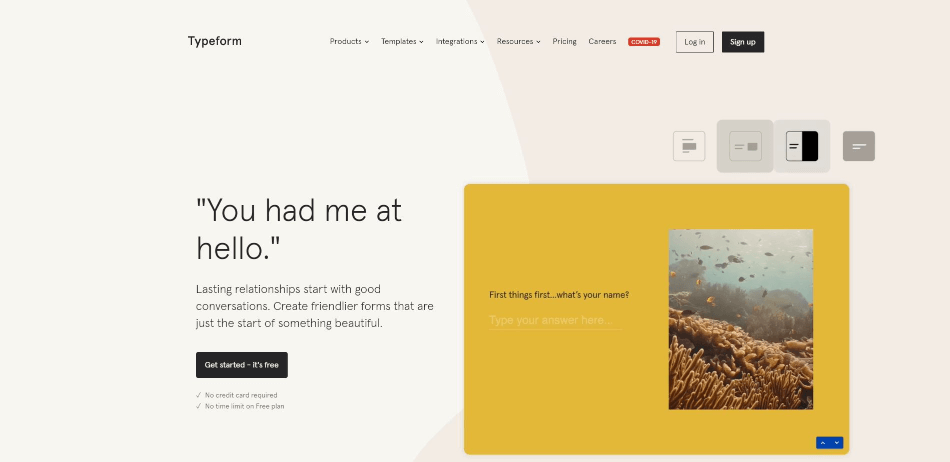 With a mesmerizing landing page, Typeform offers to create online forms, surveys, quizzes, and much more in few clicks.
It offers its users an easy-to-navigate design so that you can check out the whole website in few seconds.
4. Clockify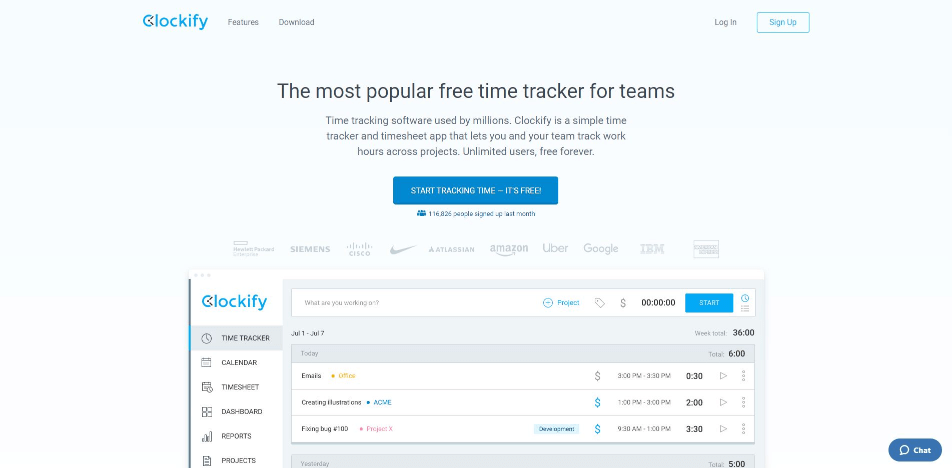 Clockify is one of the most popular free time tracker and timesheet app for teams of all sizes.
Its simple but useful design makes this time-tracking app easy to understand from the first second you lay your eyes on it.
Clockify is available for an unlimited number of users for free.
Clockify is an online app that works in a browser, as well as on your computer or phone.
5. Zoom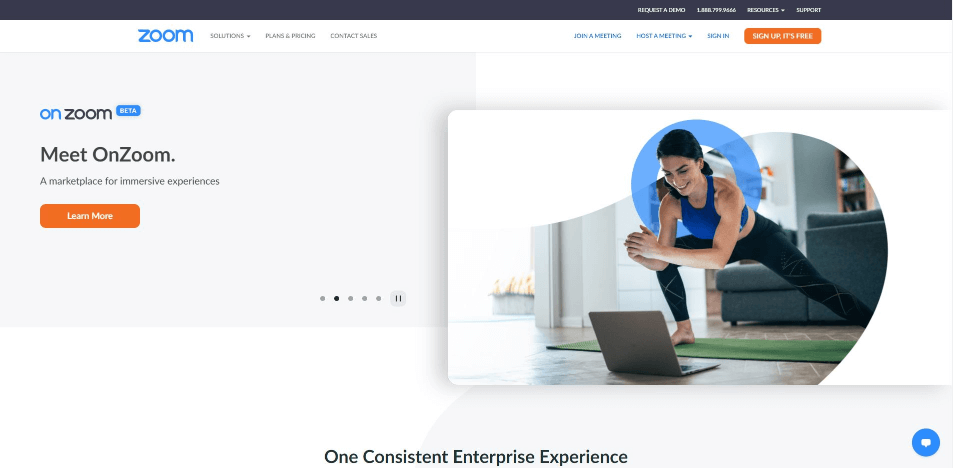 I don't think that we need to spend too much time explaining what Zoom is, and how much is this easy, reliable cloud platform for video chat is important in today's society.
6. ResumeCats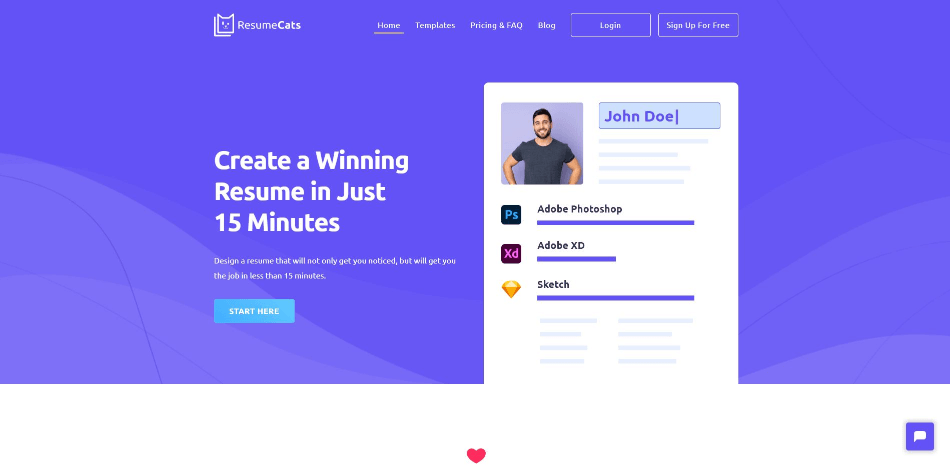 When you read an ad for the perfect job there's no time to waste.
We, from Inkyy Website Designs & Branding, are sentimental to ResumeCats. We gave it all, and the result is great.
Proper design principles and elements were used. ResumeCats landing page, branding, and everything else that is connected with website designs for this SaaS were constructed by us, your Inkyy Website Design & Branding studio.
Resume Cats will help you create a picture-perfect design resume in less than 15 minutes, allowing you to get your application ahead of the crowd.
7. Healthie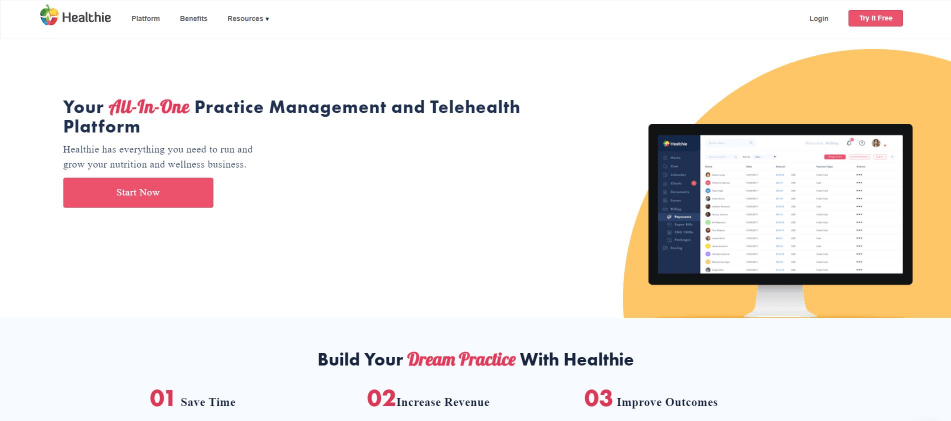 Healthie is a Practice Management and Telehealth Platform focused on providing everything needed to run and grow a nutrition and wellness business.
Again, Inkyy had its fingers all over this design. We imagined, implemented, and modernized the designs for this SaaS website.
8. Lucky Orange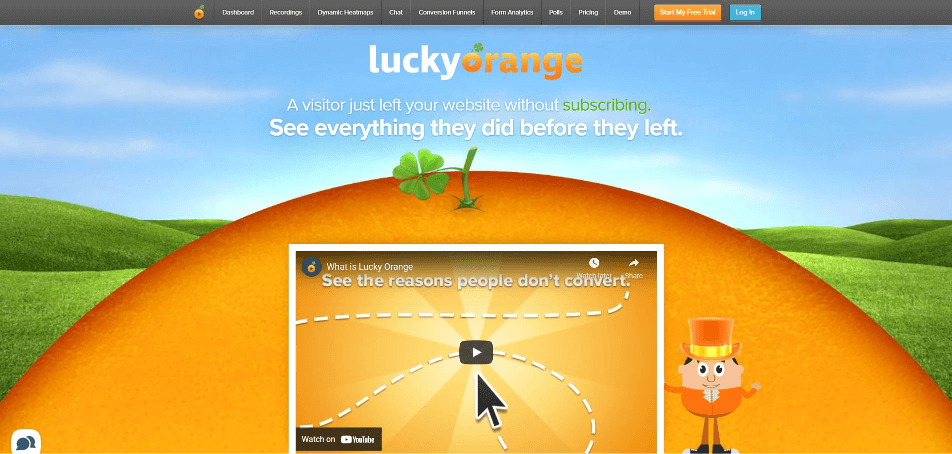 Lucky Orange is a platform that uses analytics to offer you heat-maps. Those maps show you how visitors are using your website.
The website design is minimalistic, with effective usage of content (orange), colors, and visual hierarchy.
Inkyy Blog team wrote about visual hierarchy, and what does it mean for good website design, so feel free to read this article about it.
9. Marvel App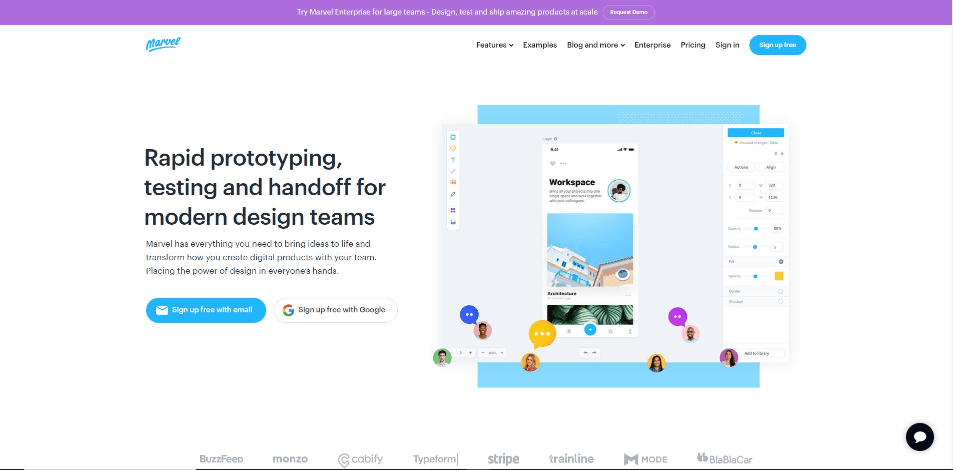 The Marvel App is an app that allows you to design and create prototypes of your own apps. It is a great way to use your imagination and create your own apps. Best of all, you can start using it for free.