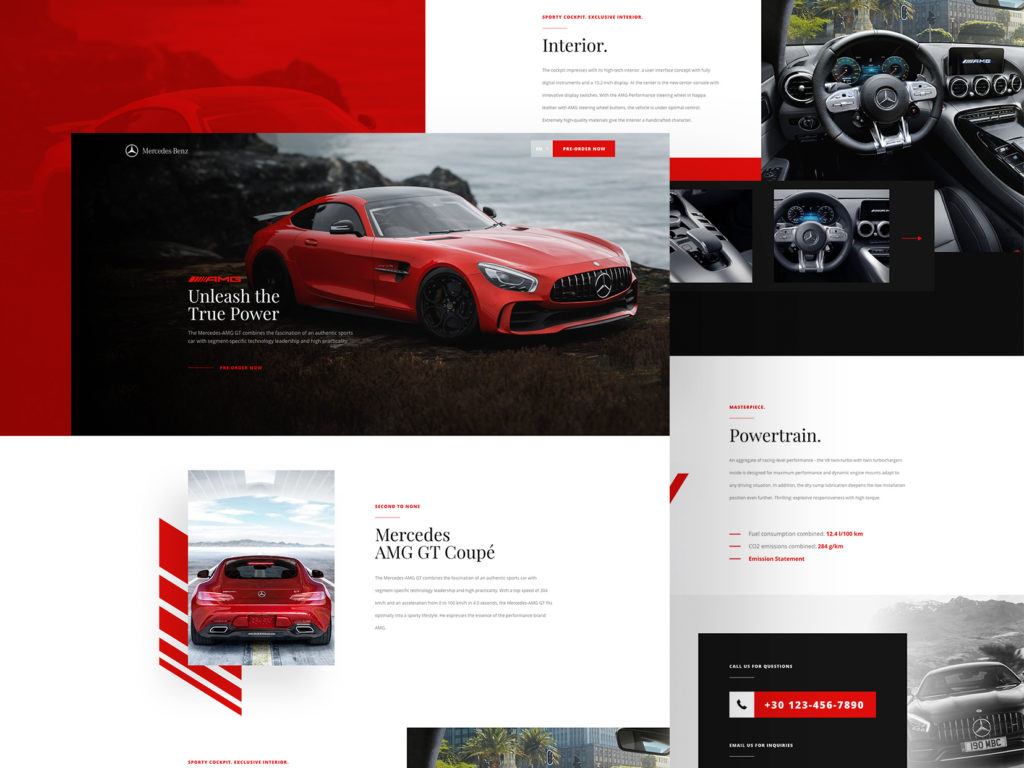 Minimalist Luxury Car Landing Page Adobe XD UI KIT
Free to use project file for Adobe XD by Leo Kostandinis.
This minimalist landing page inspired by 'Ride Majestic' homepage design.
Intended use is to present a luxury premium car, cars features, interior design, etc.
Free for personal and commercial use.
Make sure to contact and thank the designer.